🎉 🎉 🎉 Jitsu Connectors are now generally available!
Learn more
Pull data from any source
Free for up one active daily sync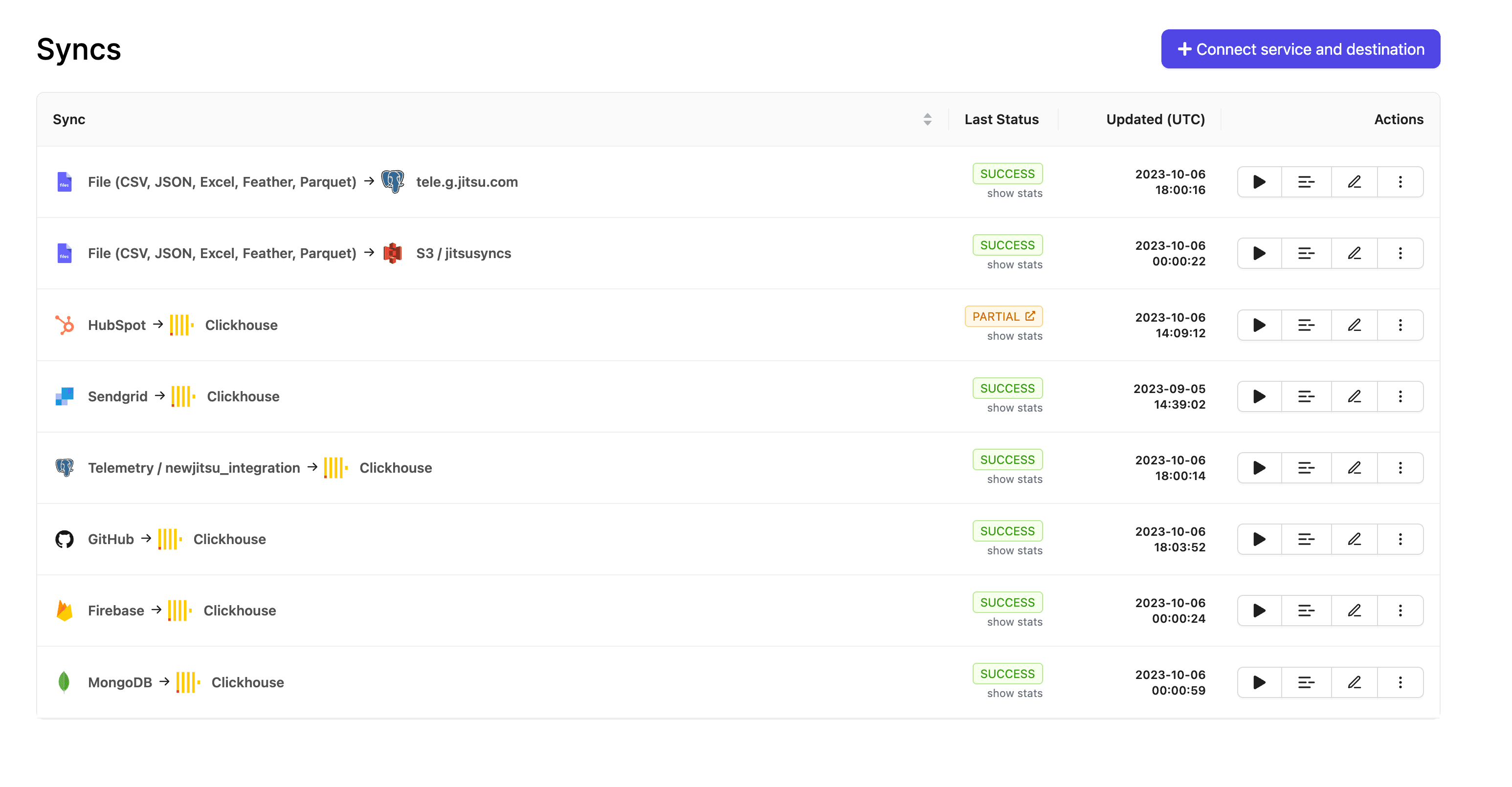 Largest connector library
Jitsu supports Airbyte connectors, Singer taps and internal connectors - 308 connectors in total — which makes it the largest connector library in the world
Automatic schema management
Jitsu works well with unstructured data, which makes it the only solution in the market that can pull data efficiently from NoSQL sources such as Firebase, Redis and MongoDB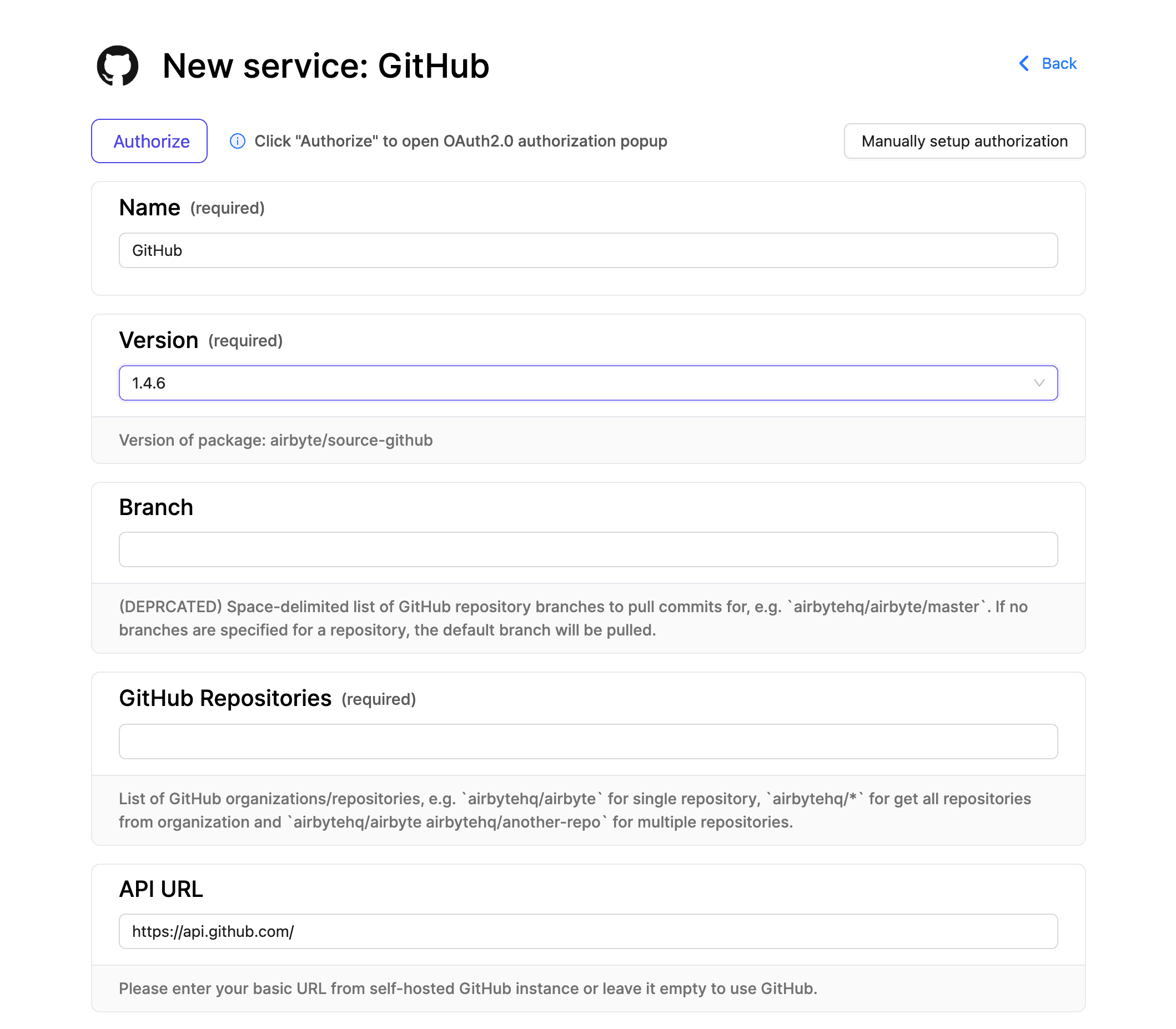 One-click setup
Most of our connectors supports OAuth, so you won't need to wrangle with API keys
Sync your data in 3 easy steps
01
Capture
More than 300 connectors to capture data from your favourite tools.
02
Store
Use a data warehouse for maximum autonomy and control. Share data with anyone in any team.
03
Discover
Unlimited flexibility to understand user behaviour, engagement and experience. Get and send trusted data everywhere it needs to go
--get last 30 days revenue
select sum(sum) from stripe_invoices where
  timestamp > now() - interval '30 day'