🎉 🎉 🎉 Jitsu Connectors are now generally available!
Learn more
Power your analytics with ClickHouse
Every Jitsu Cloud instance comes with ClickHouse pre-installed and configured. You can use it to power your analytics, BI, and data warehousing needs.
Free for up to 200k events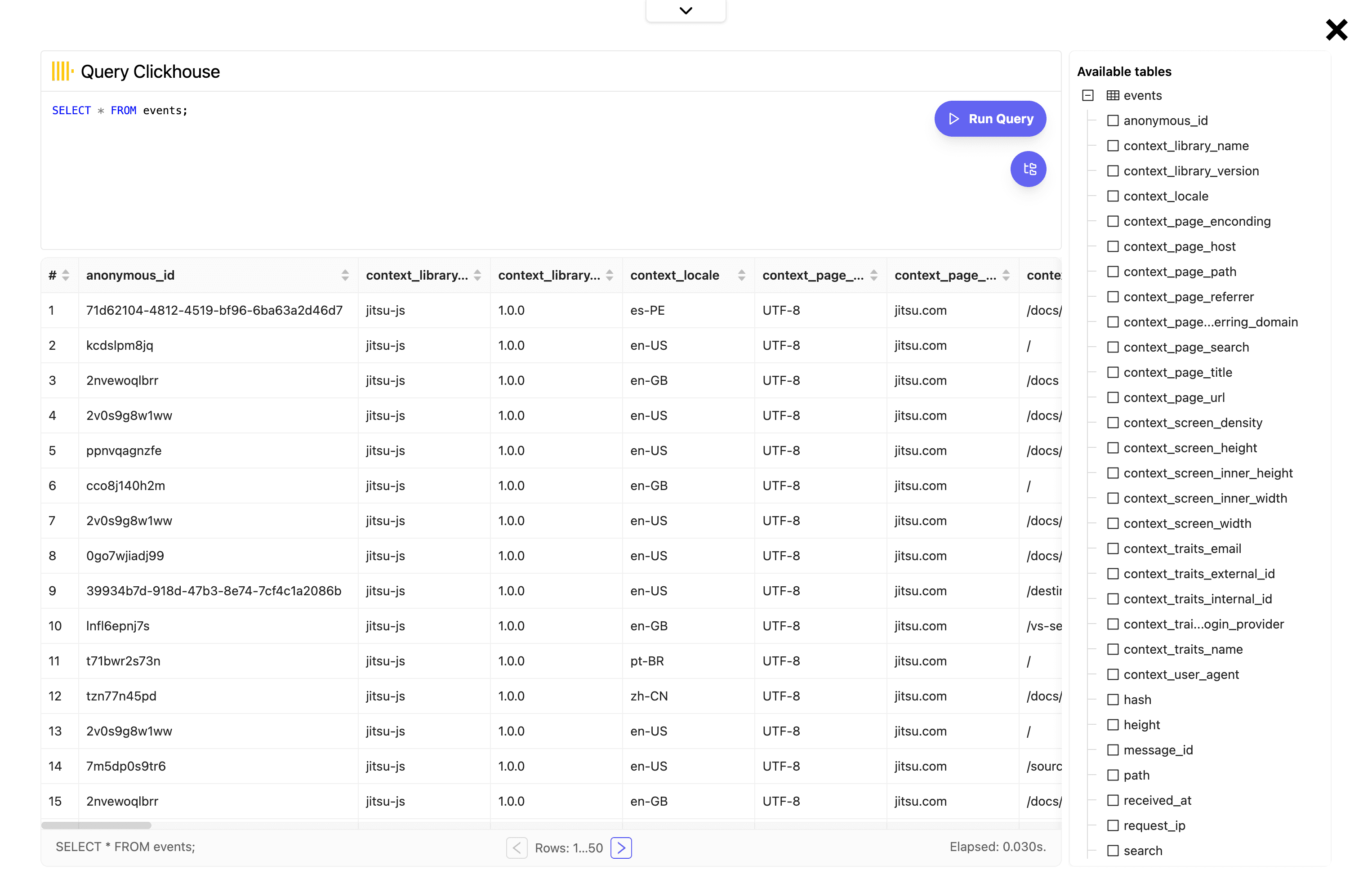 Interactive SQL console
Access ClickHouse via the interactive SQL console. Run queries, explore data, and get answers to your questions.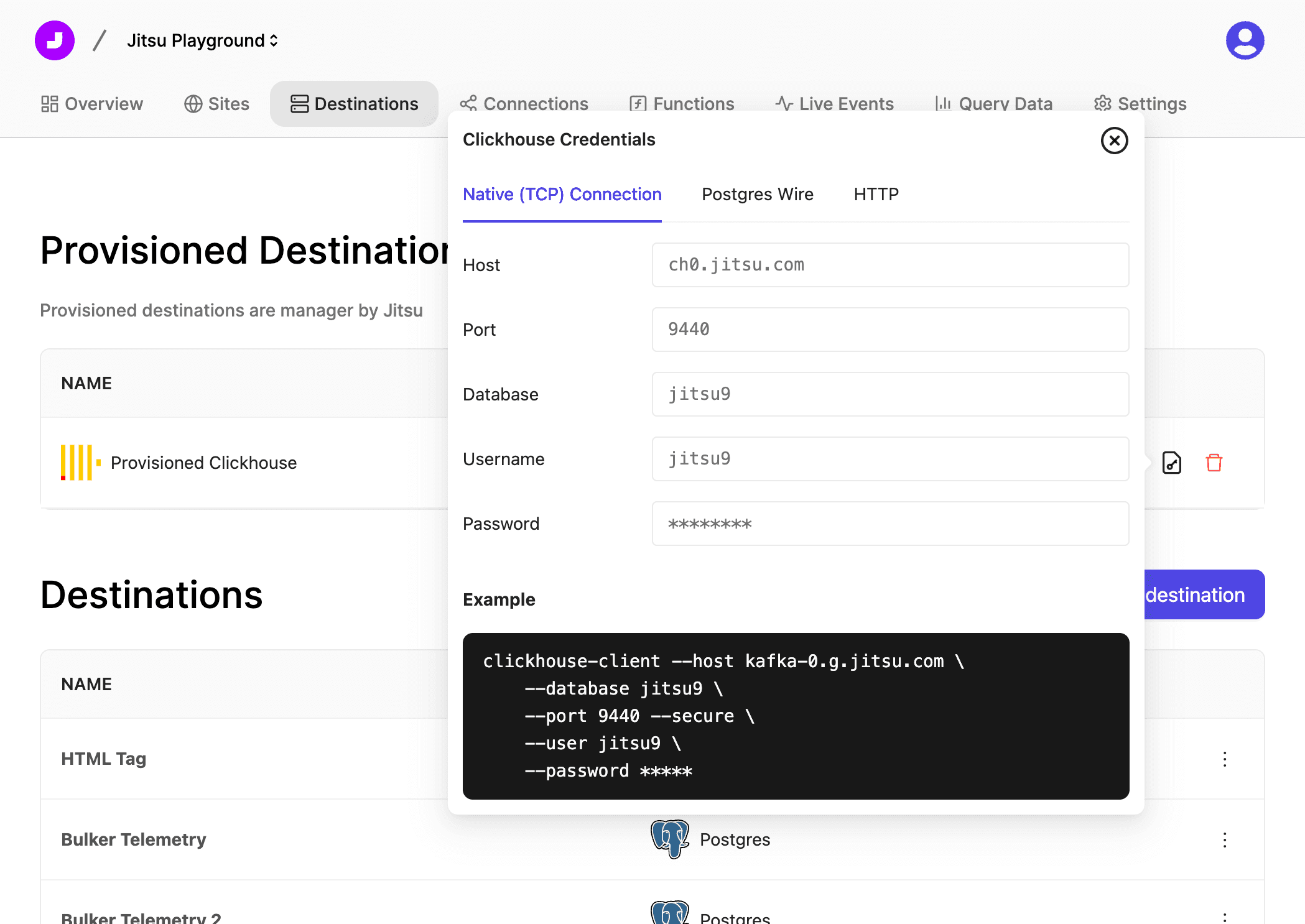 API access
Access ClickHouse via the HTTP API, or Postgres-compatible wire protocol.
Other features
Automatic schema management
Never worry about schema changes. Jitsu automatically creates tables and columns for you based on the data you send.
Sub-second analytics
Clickhouse is designed for fast analytics. It can process billions or rows in milliseconds. Never wait for your data to be ready.
Pay as you go
No upfront costs. Pay only for the data you read. And first 2,000 queries are on us
Setup Jitsu with Clickhouse in minutes